Looking for some redesign advise to merge downstair bath and utility
We are closing the house purchase contract around Wokingham, and looking for builders who can redesign the downstairs utility and bathroom. In the current floorplan, the bathroom and utility are different blocks (see the picture below), however they share a common wall. I'm looking to merge these two blocks into one to enhance the accessibility and usability of the space. I have attached the floorplan to get some advise on whether it can be done or should we look into alternate redesign options.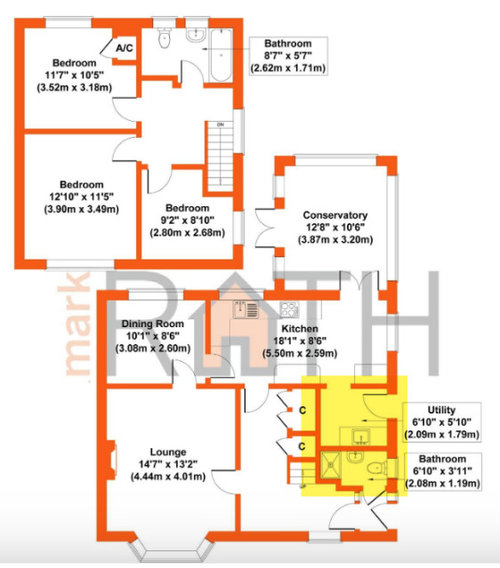 Looking for professionals to help with the following requirements in addition to the above request that need to happen around the same time:
- Downstairs carpet change to wooden floor
- Painting
FYI -> Following the above immediate requirements, we would like to queue up few other things in the pipeline for enhancement.

I have uploaded the floorplan photo for your reference. Please comment on the thread so that we can get in touch with you.

Thanks,
Priya Siva