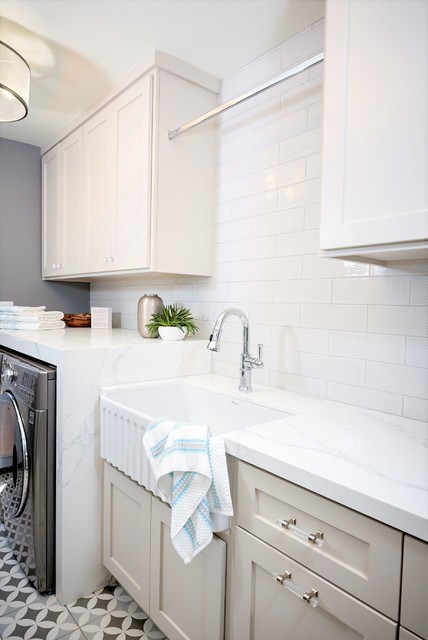 Laundry Room
We have all the information you need to remodel your laundry room! Make your washing area more functional and energy efficient. If you're currently planning your own laundry room remodel, here are 5 things to consider to make the renovation process easier.

Make a list of must-haves.
Find inspiration.
Make a budget.
Do you need to special order anything?
It's just a laundry room—don't over stress yourself!
Service Yards with Similar Colours