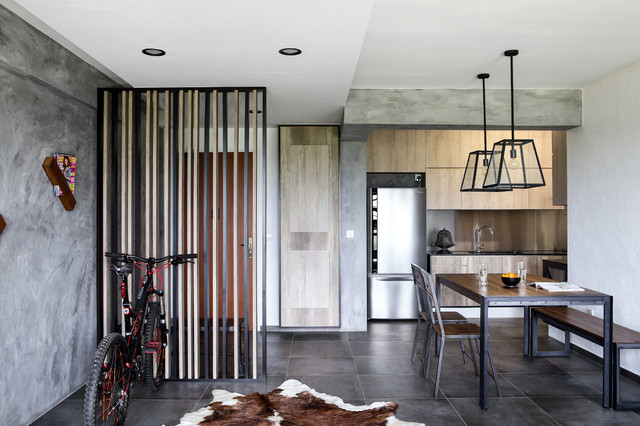 What Houzz contributors are saying:

Chiquit Brammall added this to Principles for Positive Feng Shui
6 August 2018
What then?Now that you know whether your home is in a positive or negative environment, what should you do next? If it's in a positive environment, you'll want to arrange your interior to benefit from the positive qi. On the other hand, if your house is located near a negative feature, you'll need to take steps to prevent the negative qi from entering your home.If you're in a landed property, the key to this is your main door. If you're in an apartment unit, you'll need to pay attention to both the balcony and your main door.In order for your house to collect, contain and spread the qi throughout the house, the area right in front of the main door and the balcony should be open and spacious so that the qi is allowed to flow into the house and spread. For an apartment unit, the qi also flows in through the balcony, therefore, the area in front of the balcony must be open and spacious.However, what if the qi entering your house is negative? In that case, you want to block the qi from entering the house. You could put a screen right in front of the door so that the qi can't flow into the house. Alternatively, you could reconfigure your layout so that a rarely-used room like a powder room or a storeroom has its door directly opposite the main door. This guides the negative qi to flow into that room and stay there. For apartments, you could just keep the balcony closed so the qi is unable to enter.


Susan Redman added this to Small-Space Solutions From High-rise Sources
7 April 2016
7. Screened entryIn order to generate a little privacy for the owners of this Singaporean apartment, interior designers from Versaform created a mini entryway by erecting a simple floor-to-ceiling screen in front of the door. Constructed from narrow vertical posts, the screen also cleverly doubles as a bike rack. For close-up details, see more of this project here. More screen ideas
What Houzzers are commenting on:

Dining Rooms with Similar Colours