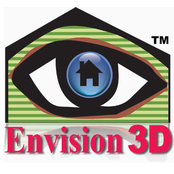 Envision 3D Home & Landscape Design, LLC ™
Commented: Who's home is this?
Hello, No, it is not a home belonging to the Klines. If you are familiar with Albuquerque, where the home is located, it is in North Albuquerque Acres. This family used our services to design and v...
Commented: What would you put here?
Yes, the image that anne dee posted captures what I was trying to describe. Great look. Also, consider a shelf over the tile. You can place changeable items on it, such as a clock, a menu board, c...
Commented: Suggestions for living room paint color
Check out Martha Stewart's paint colors in the yellow and cream families. Two that we are finding very versatile and soft/soothing in our designs are (Sherwin Williams) 8141 - Chopstick and 8162 - Go...